In this article we will see what are the latest updates on the performance of Ferrari shares, the forecasts of the experts on the future of the stock and the target price. We'll start with a thorough overview of the company and then point out the key facts that every investor needs to know.
Let's begin!
In This Article We Talk About:
Ferrari: focus on the company
Ferrari share performance and price
Ferrari Stock Forecasts 2023: what to expect? Dividends and target price
Ferrari: focus on the company
We all probably know this well-known car company.
But from the point of view of an investment it is important to have as much information as possible also on the history of the company itself. From these data it is possible to see how the company has reacted to negative moments, and how it operates on the market to optimize sales.

Let's see together the most important data on its history.
Ferrari S.p.A. is an Italian car manufacturer, founded by Enzo Ferrari. It places the focus of its production on racing cars and high-end sports cars. It is part of the FCA group (Fiat Chrysler Automobiles).
Its activity unfolds in several areas, such as the design, manufacture and marketing of automobiles. The company designs and manufactures its cars in Maranello (MO), and sells them in over 60 markets worldwide thanks to a network of 170 authorized dealers.
In October 2015, Ferrari completed its IPO and was listed on the NYSE under the code RACE. On 4 January 2016, the title also lands in Piazza Affari.
Today the Ferrari group manages to export almost 90% of its production, and is present throughout the world in over 60 markets and with more than 200 dealerships abroad.
There is no doubt: today Ferrari is one of the world's leading luxury brands, a symbol of uniqueness and innovation.
Today's capitalization is 49.16 billion euros.
Ferrari share performance and price
We continue our analysis by indicating one of the fundamental data that as an investor you absolutely must know: the performance of the shares.
Here is the updated graph of the performance of Ferrari shares:
Ferrari Stock Forecasts 2023: what to expect? Dividends and target price
Let's now move on to the most important data to understand whether to invest in Ferrari shares.
Latest news
Ferrari closed 2020 with a sharp drop in all the main economic and financial aggregates, even if they are still higher than the guidance updated in November 2020.
Going into detail, the company ended 2020 delivering 9,119 vehicles, -10% compared to the vehicles sold in 2019. Revenues fell by 8% to 3.46 billion euros, compared to 3.77 billion in the year previous. However, the guidance updated at the end of November 2020 indicates revenues of over 3.4 billion euros. Adjusted operating result was €716 million.
Ferrari ended its 2020 with a net profit of 609 million euros, recording a -13% compared to the 699 million recorded in the previous year. Adjusted earnings per share stopped at €2.88, compared to €3.73 per share in 2019.
The company's net industrial debt at the end of 2020 was 543 million euros.
In 2021 there was a strong improvement in revenues and profitability. Net revenues were 3.1 billion euros, +30% compared to the 2.39 billion recorded in the first three quarters of 2020. Ferrari delivered 8,206 cars (+27% compared to the first nine months of 2020) and the margin it improved from 32.3% to 36.6%.
Adjusted operating income increased by 74% to €810 million, with the margin on sales growing to 26.2%. At the end of September 2021, net industrial debt fell to 368 million euros.
Ferrari closed last year with net revenues of 4.27 billion euros (+23% compared to the 3.46 billion obtained in the previous year).
2022 started with excellent results, in line with the consensus of analysts: the first nine months in fact are terms with revenues and profitability in strong improvement, even if margins have contracted.
Based on these results, Ferrari's management has revised upwards its financial estimates for 2022.
Net revenues were 3.73 billion euros, up 20% on the 3.1 billion obtained in the first nine months of the previous year (+17% at constant exchange rates).
An important figure also concerns the number of cars, given that from the data in question the Prancing Horse delivered 9,894 cars (+21% compared to the first nine months of 2021).
2022 guidance revised upwards given super positive data; infthe revenues expected at the end of the year amount to 4.9 billion.
Ferrari's CEO also reiterated how the company is aiming towards electric, both for the technological transition and to respond to customer needs and always create unique Ferraris.
Ferrari has communicated the accounts for the entire last year, a period closed with revenues and profits up on the previous year. The 2022 accounts, the Prancing Horse highlights, exceeded the guidance, "setting new records in all metrics".
In 2022, in fact, 13,221 cars were delivered, with an increase of 18.5% compared to the previous year.
Net revenues amounted to 5.1 billion euros and net income was 939 million.
2023 should instead close with net revenues of around 5.7 billion euros.
Ferrari has also signed a multi-year partnership agreement with Virtual Gaming Worlds, a global technology company specializing in the creation of the most advanced online social games.
Ferrari NV stocks: target price
According to analysts, the target price fluctuates between €174.37 and €324.68, with an average target price of €257.33.
The advice of those who carry out the analyzes are very different: there is no unanimity – or a majority – that leans in one direction rather than another: in fact, some lean towards "buy", others towards "hold" and still others towards "accumulate ".
Obviously we are talking about uncertain data and forecasts: I remind you that no one has a crystal ball and can tell you what to do with certainty. Just having a strategy can help you understand how to move and not make mistakes when evaluating how to manage your portfolio.
Ferrari dividends 2023
Here we are at the last fundamental fact to know: dividends.
The latest available dividend amounts to €1.362, 57% more than last year.
Ferrari also communicated that the BoD intends to propose to the shareholders the distribution of a 2023 dividend equal to 1.81 euros per ordinary share, which means an increase of 33% compared to that of 2022.
Is it worth investing in Ferrari stocks?
Now that we have analyzed all the technical information that investors may need, it remains to be seen whether it is worth buying Ferrari shares.
Personally, I always advise against buying a single share, as it would be a risky operation if implemented individually and without including it within a diversified strategy.
Investing in stocks can be rewarding, but you need to be clear about what you're doing. I do not recommend acting rashly and without due preparation: if you have never invested in shares and you are at the beginning of your research, I suggest you take a look at the guide to start investing in shares..
Where to buy Ferrari stocks?
If you still want to buy shares but you don't know how to do it practically, I'll explain which are the two channels you can use.
First of all there is the traditional bank, and if you want to invest more than 3-4 thousand dollars, your current account should be fine.
Or you can opt for an online platform. There are many platforms specialized in the purchase of shares and other financial instruments that are native digital and allow you to access the markets in a more intuitive and often cheaper way. They are perfect for small investments and are preferable in terms of user experience and above all costs.
If you want to discover the best online platforms for investing independently, read the dedicated guide.
Additional helpful resources
We have briefly seen some forecasts on the Ferrari stock and on what its performance has been in the last 2 years.
Ferrari is a leading global brand, but only buy its shares if you truly believe in the growth of this company and don't get too carried away by sentimentality.
In any case, even if you have full confidence in the brand, always invest only ch.and you can afford to lose and never exceed 2-3% of the money you want to invest.
Diversification and prudence are indispensable in a sector which, for better or worse, has risk as its constant. You know that my position is adamant on this aspect: take risks yes, but with intelligence.
In the meantime, here are some guides that might interest you:
ARTICOLI CORRELATI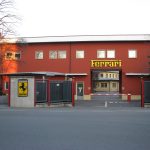 Comprare azioni Ferrari – Codice Isin NL0011585146 – è ancora conveniente per il 2023? Come…